David Haire, real estate agent, F.C. Tucker Emge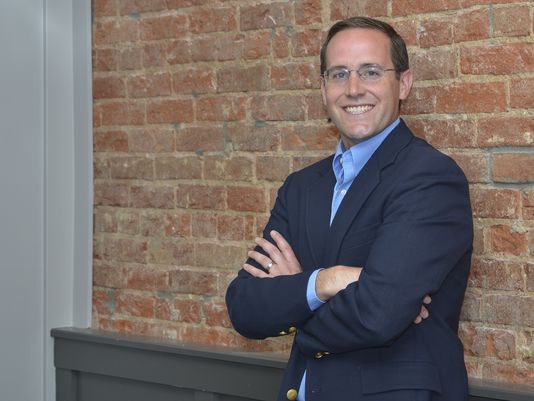 Photo: Macabe Brown / Courier & Press
As a business owner, employee, husband, father, church member and community volunteer, David Haire stays pretty busy.

"It's a juggling act," Haire admitted, but he's not complaining. Instead, he focuses on the things in life that mean the most to him and goes from there.

"I really enjoy being a dad," Haire said. "That's the most important thing."

Haire and his wife, Monique, have three children: Eden, 5; Jonathan, 3; and Emily, 6 months. Life with three young children can be a bit crazy at times, but Haire said he loves it and is grateful to have "a good partner" in Monique. The two are homeschooling their oldest, and Haire said he enjoys being part of that as well.

An Evansville native, Haire said being close to family was one reason he decided to return to his hometown to raise a family. After graduating from Goshen College, Haire lived in Indianapolis for a while. While he enjoyed living in the larger city, Haire knew that Evansville was where he wanted to be when he and his wife began their family.

In addition to family, faith is extremely important to Haire. He and his family are involved with City Church in downtown Evansville. They host a small group of young families at their home for Bible study and fellowship.

Haire enjoys being with people and helping families in various ways. He uses that passion for helping others in his career as a real...